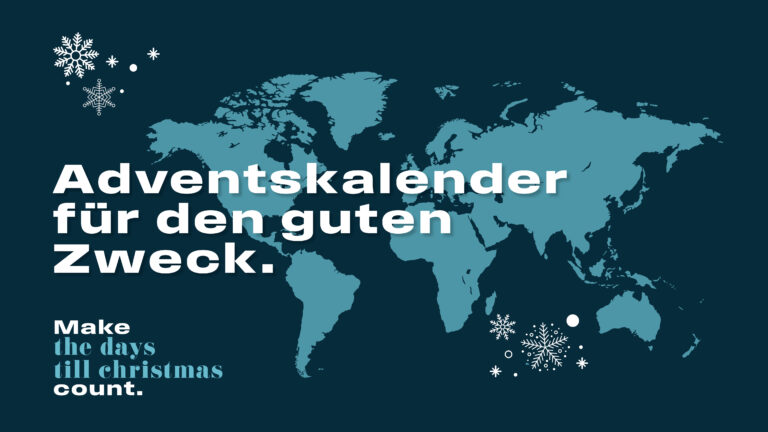 24 days. 24 times STELP. 24 times Thank You.
With a donation of at least 24 euros (between November 1 and 15*), you can support our aid projects in 14 countries and on three continents. As a thank you and so that you can inform yourself a little bit better about our projects, we will send you our STELP advent calendar.
Christmas time is a very special time for many people in this world. It is the time of silence, of looking back, of being together. But only a few have the chance to experience them as innocently as we do. We don't need to have a guilty conscience for this – but we should be aware of our luck and use it. Because together, we can make so much difference with compassion, empathy and courage.
We are therefore very happy that you are going on a little journey with us until Christmas.
With our advent calendar we will visit our projects together and present you a new one every day and give you information about our projects in a playful way. There are also very special messages hidden behind some of the doors. To do so, scan the QR code behind the door with your cell phone camera or enter the link.
Thanks to your donation, we can provide one meal a day to children in Yemen in 2010 or evacuate vulnerable people from Ukraine, among others.
Let's make a difference together- make the days till christmas count.
*While supplies last.